The Doe Network:
Case File 1495DFNY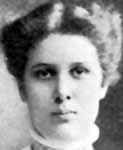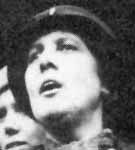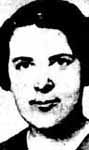 Left: Poyntz, circa 1906 at age 20; Center & Right: Poyntz, circa 1937
Juliet Stuart Poyntz
Missing since June, 1937 from New York City, New York
Classification: Missing
---
Vital Statistics
Date Of Birth: November 26, 1886
Age at Time of Disappearance: 50 years old
Other: dentals, DNA or physical descriptors not available
---
Circumstances of Disappearance
In June 1937, Poyntz took a phone call at her hotel from a former lover. She put on her hat and coat and walked out into the night. In her room, her clothes were neatly folded, her passport was in her drawer, and a candle was burning. She was never seen again. One of her friends, the anarchist Carlo Tresca, investigated her disappearance and concluded that an old lover had lured her out to be kidnapped and killed.
Juliet Stuart Poyntz was one of the founding members of the American Communist Party. A graduate of Barnard College and Columbia University, she traveled all over the world promoting Communism, until she dropped out of the American Communist Party in 1934 in order to work as an agent for the OGPU, the secret police agency of the Soviet Union and predecessor of the KGB.
She received intensive training in espionage and returned to the United States. In 1936, she was recalled to Moscow for debriefing and to receive further instructions. But while she was there, she became disillusioned. She had been interrogated and her loyalty questioned.
She had barely managed to allay suspicion before returning to the United States. Badly shaken, she quit her espionage work and openly denounced Communism. She told people she was thinking about writing her memoirs. She was last seen around June 4 or 5, 1937.
In Early December 1937, her lawyer reported her missing to the New York City Police Department. In her apartment at the American Women's Association Clubhouse at 353 West 57th Street, she left behind all of her belongings and her passport. She also left behind a bank account containing $10,500 which had not been touched since she was last seen. She was declared legally dead on October 26, 1944.
Because there are no dentals, DNA or physical descriptors available for Ms. Poyntz, there is no way to compare this person to an unidentified victim.
---
Source Information:
the Bernard College Archives
Spys and Spymasters of Espionage Website
Marxist History
---